Keeping up with the pace of today's technology can be a challenge, but every once in a while an innovation arrives that makes life simpler, safer, and all around better. For those looking to stay healthy and connected in retirement, that innovation is Spritely. Designed to take the hassle out of monitoring your health, connecting with loved ones, and keeping track of daily happenings, Spritely's no-fuss functionality is revolutionising retirement living in New Zealand.
How Spritely Transforms Retirement Living in New Zealand
So what is Spritely, and how exactly is it making life easier for New Zealand's senior communities? It all starts with a touchscreen tablet, loaded with Spritely's easy-to-use software and conveniently placed in the home. This software allows you to check your blood pressure, heart rate, and other vitals, and access a 24/7 emergency response service, amongst other essential health-related tools. This gives you the power to keep tabs on your own health, and to quickly share that information with family or health professionals if they wish.
Spritely makes it simple for you to stay connected with your community and loved ones. Video call friends and relatives with a single tap, see updates on what's happening in your retirement community, check the weather, and play games like word find and sudoku.
Where can you see Spritely in action? Retirement communities all over New Zealand are starting to notice the lifestyle improvements that Spritely offers Kiwi seniors, but there's one community in particular that's adopting Spritely as part of its mission to provide a more independent take on life at 70+: Vivid Living. All Vivid Living residents will have access to Spritely, giving them greater control over their own health and making it a breeze to stay in touch with family, friends, and their local community. From a 50% share in capital gains to tailored in-home healthcare, Vivid Living is setting itself apart from the pack with innovative measures to revolutionise the retirement living experience – but more on that a little further down.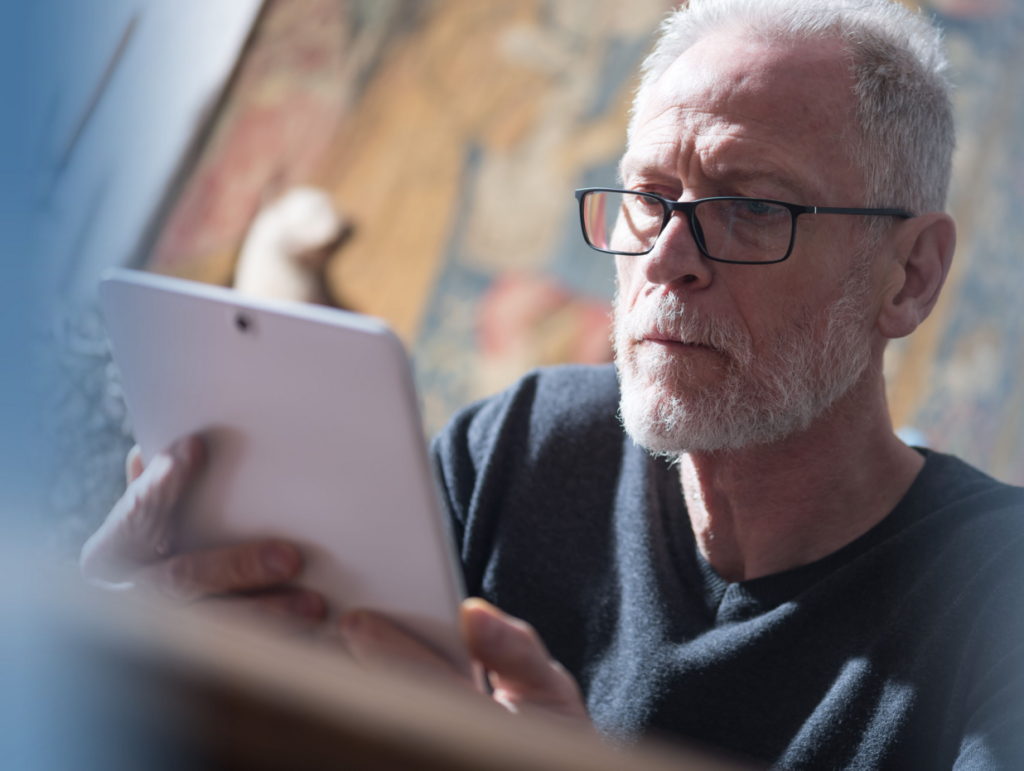 Private Care NZ & Spritely: Enhancing Your Retirement, Together
One of the biggest benefits for Vivid Living residents is access to personalised in-home support through Spritely. All support services will be provided by certified healthcare professionals from Private Care NZ – there's almost nothing we can't do to make your daily life easier. As an industry-leading provider of in-home healthcare, we make sure you receive the support you need, while Spritely gives you the freedom to manage and adjust your own care schedule, request additional services at the tap of a finger, and even share your health details with family.
Together, Private Care NZ and Vivid Living, with the help of Spritely, will give New Zealand's senior community more independence, more choices, and a better quality of life.
Our Support Services via Spritely
At Private Care NZ, we know that independence, connection, and peace of mind are crucial to everyone's wellbeing, but we also know that these pillars of good living can be harder to achieve as we get older. With the help of Spritely, we're here to turn that trend around and give retirees across New Zealand more control over how they live their lives. Here's just a few of the ways that Private Care NZ can support Spritely users:
Move-in health check, + monthly and annual health checks
Help to remain independent in own home
Working to prevent injury or hospital admissions
Identifying and reporting signs of changes to your health and wellbeing
Bespoke support services to suit your needs, including

24/7 care
Disability and rehabilitation support
Wheelchair assessment services
Mental health services
No matter what kind of health and wellbeing support you need, the collaboration between Spritely and Private Care NZ means that that support can be just a few taps away.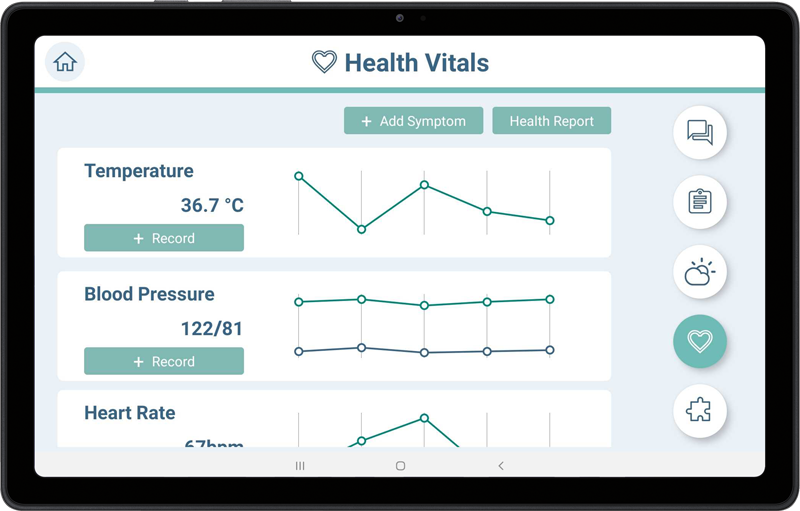 Vivid Living: Independence in Action
Vivid Living will give residents the freedom to live life their own way, while having the peace of mind that their health is in good hands.
With a Spritely device in each Vivid Living Home, accessing and controlling regular health support from Private Care NZ couldn't be easier. Every Vivid Living resident will have access to the baseline health services listed in the section above, as well as being able to handpick a bundle of additional support services to suit their needs. From cooking and cleaning to post-op care and companionship, those enjoying Vivid Living can quickly access our in-home services through Spritely.
Gain the confidence that your wellbeing is taken care of, have a say in how that happens, and get on with the business of savouring a vibrant, active, and self-determined life in one of Auckland's most picturesque communities, Vivid Living.
A Vibrant Retirement, at Your Fingertips
Don't leave better living till tomorrow: discover the joys of Vivid Living for yourself when you register your interest today. And of course, even you don't have a Spritely device, you can still access all of Private Care NZ's health support services – just get in touch to let us know what works best for you.