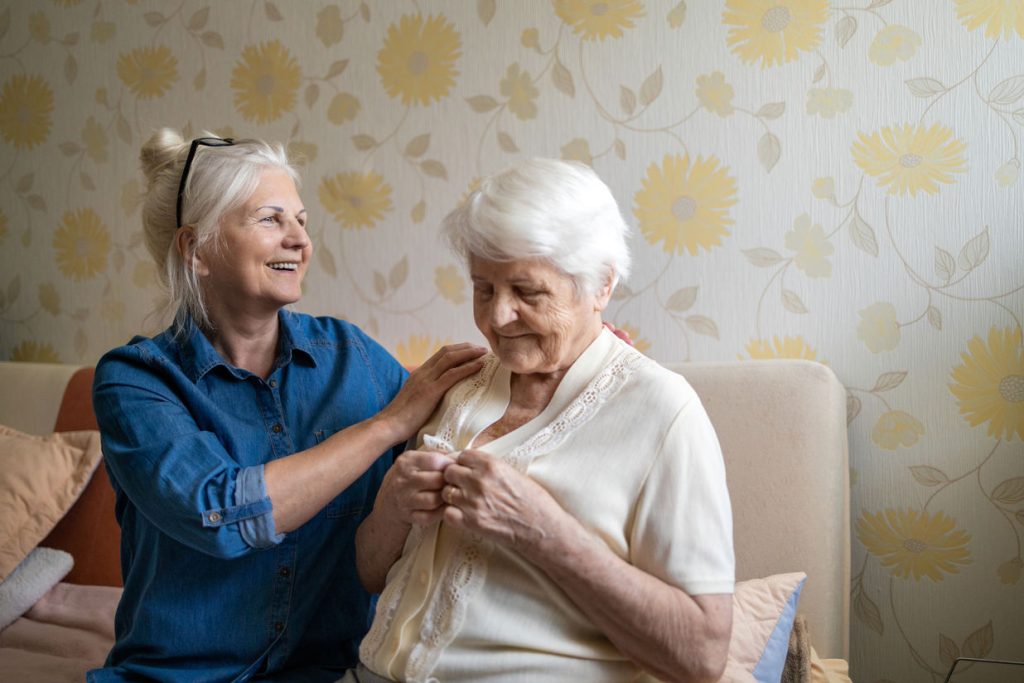 Supported independent living means your loved one is living in the comfort of their own home with all their belongings and familiar surroundings, but with a little bit of support from a carer or team.
Sometimes health and wellness needs mean your loved one may require some support with tasks such as cooking or cleaning. Whether this is due to age, illness, disability or another factor, supported independent living can provide the support necessary to empower your loved one to live their fullest life.
Most importantly, supported independent living ensures your loved one maintains the independence and freedom to live life the way they choose.
At Private Care NZ, our support services are designed with independence, freedom and dignity at the forefront, ensuring your loved one can affordably and comfortably stay in their own home. These services can be tailored to an individual's needs and lifestyle.
What are the services that fall under supported independent living?
PRIVATE COOKING SERVICES
As part of supported independent living, private cooking services are available to help your loved one with cooking or preparing healthy meals. This can be crucial for anyone lacking fine motor control or experiencing difficulties safely using knives or hot elements.
Familiar and enjoyable food can be such an important part of someone's life. So, your loved one's care team will work closely with them to create a personalised meal plan that meets their nutritional needs while also incorporating their favourite recipes or dietary requirements.
Other than delicious food, this service also allows your loved one to get some social contact and company during cooking. The best part is that this is all done at home and your loved one doesn't need to go anywhere —the members of the care team will come to them.
Private cooking services are most often used by people recovering from an injury or surgery, however they are available to anyone who could benefit from them.
PRIVATE CLEANING SERVICES
Cleaning the home can often involve strenuous activities such as moving buckets of water, vacuuming or reaching into high places. These tasks can prove challenging for older or disabled people, or those recovering from injury, surgery or illness. That's why cleaning services are often included under supported independent living.
A clean, safe and organised environment is essential for everyone's health and wellbeing, especially for seniors living independently. Therefore, private cleaning services are a great way to support those who enjoy independent living. You can help take these tasks off your loved ones' plate and your plate as well.
Your loved one's private cleaners will visit their home at a set time and take care of any cleaning tasks required. Of course, if your loved one still wants to be involved with the cleaning, their care team can assist them in doing so in a way that empowers them.
COMPANIONSHIP
Independent living can be comfortable for seniors, as they get to stay in their home. However, it can also lead to feeling isolated if they don't or can't get out often or meet other people for social interaction. Companionship is an important service for supported independent living, as it provides your loved one with reliable social connection.
Through companionship services, a companion or carer can visit your loved one's home for several hours each day, or just a few hours a week, depending on their preferences. Companionship services often include assistance with tasks around the house, playing games together, leaving the house and running errands, or even just being someone to talk to.
Everyone has different social needs, so a customised plan can be created to support the independent lifestyle of your loved one.
SLEEPOVER CARE
Sleepover care is a personal care service to support those in independent living situations. Sometimes, loved ones may need support through the night or feel more secure knowing there is someone close by if needed.
With sleepover care, the carer stays in your loved one's home to provide care as needed through the night. Even if no help is needed during the night, having someone in the home can provide the peace of mind that you and your loved one need to have a restful sleep.
The carer can be woken with a bell, or called for assistance, and they will wake up to help with whatever is needed up to three times a night. Of course, the carer will require a bed and a quiet place to sleep overnight.
MEDICATION MANAGEMENT
When there are numerous different medications in the picture, it can be quite challenging for older people to keep track of what to take, how to take it, and when. That's why medication management is an important service for some people living independently.
Every medication has unique instructions that come with it, such as taking on an empty stomach or with food, taking them a certain number of times each day, or at particular times of the day. Accidentally skipping, or taking medications incorrectly, can put your loved ones at risk, — particularly those with conditions like diabetes or high blood pressure.
With a medication management service, a carer will visit your loved one at set times each day to administer medication or provide reminders as needed. This gives you peace of mind, knowing your loved one is being supported, while your loved one can continue living independently.
At Private Care NZ, we can do almost anything to help. We can also tailor services to suit your loved one. You can choose from our popular packages or any of the services listed above.
How does independent living change a senior's life?
Independently living can be great for seniors as they get to stay in their home. There is no moving involved, they don't have to pack up their belongings or try to fit into a new community.
With independent living they can continue living life how they want and have the freedom to do things on their own time. This can be hugely beneficial for their mental health, helping them maintain their lifestyle even as their needs change. Nevertheless, they may need support in some areas of their life.
Supported independent living makes life easier for them as they no longer need to worry about daily tasks such as cleaning and cooking. There is support available for them depending on their needs and this can be tailored to when they want it.
In this way, supported independent living doesn't add any big changes to the life of a senior. It saves them time and energy to focus on other things they want to do. They have the power to determine the type of support or interaction they desire, while also having the freedom and security that comes with living in their own home. Overall, supported independent living has the lowest impact on a senior's routine.
What is the difference between assisted and supported independent living?
Assisted living usually refers to living in a residence or assisted living facility. This is for those who choose not to live independently. In an assisted living facility, people leave their homes and move into an apartment or unit within the community. They're then supported by a full-time team that provides care to all residents of the community as required.
This can be beneficial for older people who don't have a community around them, or who want to leave their homes. However, some feel as though assisted living facilities represent a loss of freedom or independence, and may prefer supported independent living.
With supported independent living, the support comes to your loved one's home to help out with specific needs, then leaves. Your loved one maintains their independence, but they get help where they need it and can form positive relationships with the carers who become a part of their life.
Most importantly, supported independent living enables a loved one to stay in their own home and maintain their freedom. Care can be scaled as required, from just a few hours a week to 24/7 clinical support.
At Private Care NZ, we believe everyone deserves the dignity, care and respect that they need in their own homes. There's no need for your loved one to leave their life behind because of higher care requirements. Call or email us now, our team is available 24 hours/7 days, 0800 55 55 88, [email protected] or online.