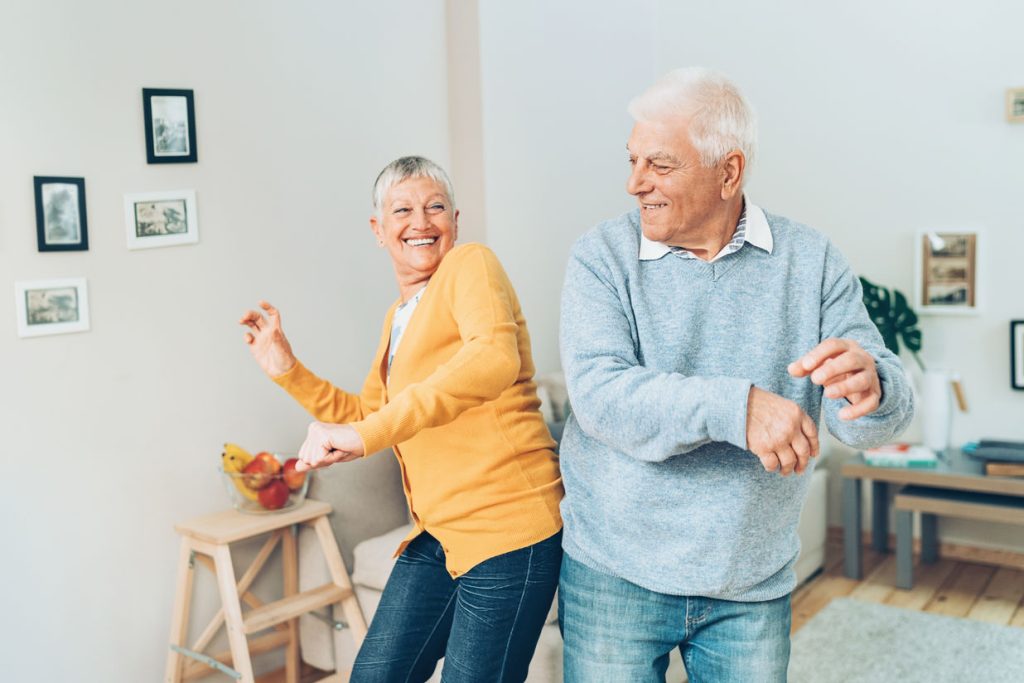 There's no denying that with age often comes the need for an extra helping hand. Whether that's to assist with managing a health issue, doing the cooking, or facilitating social interaction—it's important that our loved ones continue to get the best level of care as they get older.
But, with various care options available (such as home care and nursing homes), it can be challenging to decide which option is best. By considering the benefits and disadvantages of both home care and nursing homes, you can be confident when making your decision.
Why Choose Private Home Care?
Private Home care is a professional support service that allows people to receive the assistance they need while remaining in their home. Services can include anything from medication reminders and dementia care to social support and meal preparation. The variety of care is typically tailored to suit the individual.
Choosing home care for your loved one is generally the preferred choice over nursing homes, as it offers independence, comfort, and familiarity. Three essential things that many elderly fear they'll lose if they are 'placed' in a home. By removing this concern, your family member is more likely to be honest about their health and level of need—as asking for help won't necessarily mean leaving their home.
Private Home care also provides an opportunity for a more personal caregiver relationship—another way to help your loved one continue to feel safe and secure. And, while you may expect to pay up large for these significant benefits, private home care is less expensive than receiving care outside of the home (e.g., at a nursing home).
With this in mind, it's easy to understand why many decide to support their family through a home care service. Choosing home care instead of a nursing home provides loved ones with the support they need in the comfort of their home. Not only is it the ideal choice, but it also offers a significant amount of financial savings.
What are the Advantages and Disadvantages of Private Home Care?
Although home care is a preferred choice for many, it's still essential to carefully consider the advantages and disadvantages before making your decision.
ADVANTAGES OF PRIVATE HOME CARE
Home care services allow loved ones to maintain their independence and privacy. By remaining at home, they can still live their life surrounded by their belongings and lifetime memories.
Continuing to live at home enables your loved one to receive care in a familiar and comfortable surrounding—there's no place like home. It also gives you peace of mind knowing they are happy while getting the care they need.
Having a trained professional come to the home also offers a more personable care experience and provides a one-on-one relationship with the caregiver. It can also provide comfort to family members by having a clear idea of who is looking after their loved ones.
The variety of care services available allows for a tailored solution to meet your loved one's needs. Choosing home care typically means that you are not stuck in a minimum term agreement—and can alter the level of care dependent on what you and your family require.
Being at home also reduces the exposure to potential illnesses (a particularly relevant consideration during the ongoing management of COVID-19).
DISADVANTAGES OF PRIVATE HOME CARE
If you choose a home care solution, there is a possibility of hiring the wrong type of carer. That's why going through a professional home support organisation, such as Private Care NZ, makes the process a lot smoother—giving you peace of mind that an experienced and qualified professional will be carefully paired with your loved one.
Depending on your loved one's house and location, home care may be slightly less secure than a nursing home facility (which often has 24/7 security).
What's the Difference Between Home Care and Nursing Homes?
Traditionally, nursing homes were perceived as the only care option when our loved ones got older. Nowadays, with the variety of home care services available, you have the freedom to choose what will work best for you and your family. So, let's take a look at the difference between a nursing home and home care.
A nursing home (sometimes referred to as a rest home) is a residential facility that offers care for people who cannot live independently. Unlike home care, nursing homes provide care within a dedicated facility. That means, for your loved one to receive this type of care, they would have to relocate to a home (or retirement village)—which can be both overwhelming for the individual and costly for your family.
That said, nursing homes are generally staffed with various trained medical professionals, including registered nurses. So, depending on the health of your loved one and the level of care required, a nursing home could be an option that you may need to consider.
What are the Advantages and Disadvantages of Nursing Homes?
While nursing homes may not always be the ideal option, it can sometimes be necessary. Let's look at the advantages and disadvantages of this solution to help you decide what's best for your loved one.
ADVANTAGES OF NURSING HOMES
It can be reassuring knowing various medical professionals are working in the home. These staff members can provide medical (and non-medical) assistance to your loved one whenever needed.
Likewise, the ongoing security at nursing homes can provide additional peace of mind. This added precaution is extremely valuable if your loved one is likely to wander due to severe dementia or Alzheimers.
DISADVANTAGES OF NURSING HOMES
As you can expect, having to relocate to a nursing home (or retirement village) can be disorienting, overwhelming or stressful for your loved one. It may take some time for them to transition into the new space and feel comfortable living there.
Being in a nursing home may also make your loved ones feel like they've lost their freedom—which can impact their overall wellbeing.
Likewise, being in a nursing home can also lead to feelings of lack of privacy—especially with many facilities having shared communal lounging spaces.
Nursing homes are also generally quite expensive—particularly those with high-quality facilities. Due to this significant expense, it is not generally the most practical or affordable care option for many families.
Is Private Home Care Cheaper Than a Nursing Home?
According to the New Zealand Government website, Nursing homes in New Zealand typically cost at least $1000 – $1,200 per week. That amount may increase depending on the location of the facility and the level of care needed. It's also important to consider that before someone moves into a nursing home, they will likely have to agree to a minimum stay—which can result in unnecessary expenses if your loved one no longer requires the same level of care.
Another cost to consider is the 'extras' within the facility. For instance, being in a premium room or having a newspaper subscription is usually an additional daily cost of around $40 – $80. And, while we all want our loved ones to be as comfortable as possible, these types of added expenses certainly add up.
On the other hand, private home care is much less expensive—as you only have to pay for the services you need. That means, instead of having to budget for an ongoing high-cost facility, you can customise the hours of care (and type of care) depending on the current requirements of your loved one. Doing so gives you and your family the comfort and freedom of choosing services that will work for you.
At Private Care NZ, our easy and flexible pay-as-you-go packages allow families to affordably support their loved ones' choice to stay in their own homes for longer. In addition, unlike most nursing homes, there are no minimum term contracts when using our service.
For a free no-obligation consultation, you can contact us online or call our team on 0800 55 55 88.
WHAT TYPE OF PRIVATE HOME CARE SERVICES ARE AVAILABLE?
Often people think that home care is only for individuals with particular medical conditions—but it's really so much more than that. Alongside health management and recovery options, home care can also assist with other tasks/activities such as cooking, using technology, and gardening.
At Private Care NZ, we offer various home care services to support loved ones throughout their day-to-day life. Since launching in 2019, our extensive range of customisable packages has benefited the lives of numerous individuals and their families.
To help you navigate our available services, they are group into four key care types:
Our 'Helping Hands' solutions can assist your loved ones to continue to enjoy the comfort of their home. Services can include helping to prepare meals, clean, and order food. There are also options for overnight care or collection of medications.
Our 'Leave It To The Specialist' solutions can help your loved ones manage their health from the comfort of their home. Services include anything from cancer care, dementia care to injury support. We also offer 24 Hour Live-In Support for those who require ongoing care. 
Maintaining social engagement is an essential part of keeping people healthy. Our 'Embracing Life' solutions can support your loved ones to remain socially active and engaged with their community. Services include transport to social outings, shopping, and companionship. We also offer assistance with technology to help your loved one remain connected online. 
You can also choose one of our care packages—which can be easily customised to suit your needs. Popular packages include:
Morning Wake Up (10 hours per week)
The 'Morning Wake Up' package offers assistance to get your loved one up and ready in the morning.
Evening Routine (10 hours per week)
Likewise, the 'Evening Routine' package can help your loved one prepare dinner, shower, and get into bed.
Social Support (4 hours per week)
The 'Social Support' package provides companionship, social engagement, and activities—a great way for them to remain connected and engaged with others.
Weekly Clean (2 hours per week)
Even a couple of hours of assistance can make a huge difference. Our 'Weekly Clean' package helps with laundry and general cleaning around the house.
End of Life Support (24-hour care)
Seeing a loved one suffer is unbearable. By having 24-hour palliative care, you can at least have peace of mind knowing that their pain and discomfort is being reduced as much as possible.
Live At Home (30 hours a week)
You can make your loved one's day-to-day life easier with the 'Live at Home' package that offers a full weekly care service.
HOW OFTEN DO DOCTORS VISIT HOME CARE PATIENTS?
Alongside receiving help from a home support organisation, the New Zealand Government will also provide your loved one with medical assistance at home if they:
Have an injury or disability.
Have an ongoing or age-related health problem.
Or are recovering from hospital treatment.
At Private Care NZ, we will work with you to ensure that your loved one gets the medical treatment they need. By offering various care solutions, you can choose the amount and frequency of care that suits you best.
MAKING YOUR DECISION — HOME CARE OR NURSING HOME?
Ultimately, the choice between home care and a nursing home is highly personal.
Understanding the various care options available will help empower you to have an open conversation with your loved one and decide what will work for you and your family.
If you have any further questions or would like to enquire about one of our Private Care NZ services, you can contact or friendly team by: