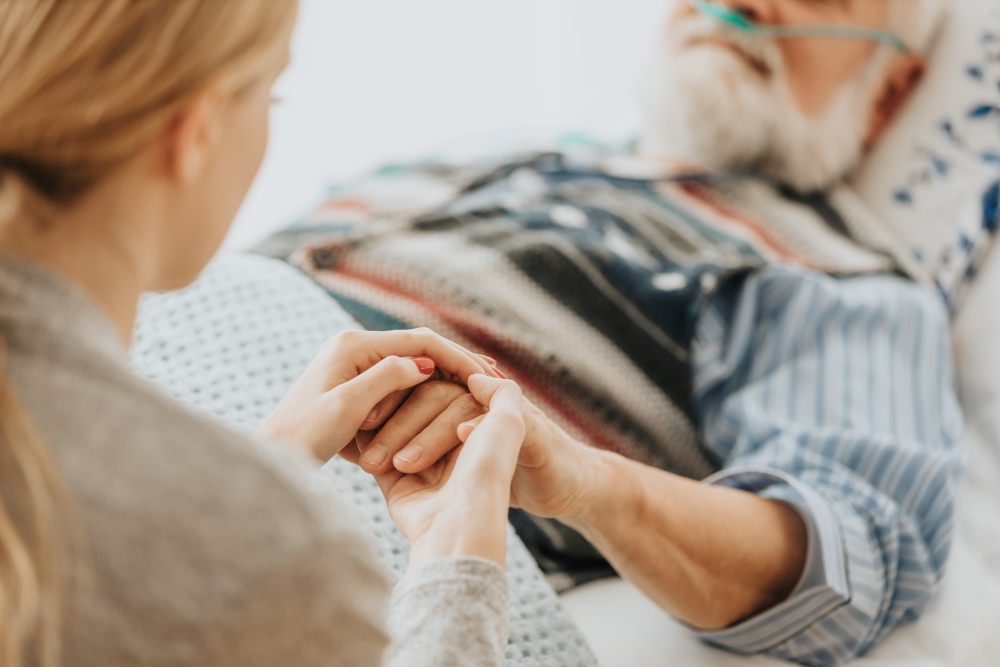 What is palliative care?
When someone has a life-limiting illness, palliative care works to improve their quality of life, addressing and alleviating associated symptoms and giving them the chance to spend their remaining time in comfort and with dignity.
This kind of end-of-life support means that remaining in a familiar home environment, even in the midst of a serious illness, can continue to be a viable and attractive choice.
Given the significant difference that palliative care can make to a person's quality of life, this should be seriously considered as an option for anyone facing a life-limiting illness.
What's included in our palliative care services?
Palliative care isn't just about relieving physical symptoms, though that is a key part of this service. Our skilled, compassionate caregivers also look to emotional, social, and spiritual needs, addressing wellbeing holistically.
Symptom management: Private Care NZ's expert carers are here to make sure your loved one is as comfortable as possible in their own home. With compassion and expertise, they will use all the tools available to them to relieve and reduce the stress wherever they can.
Emotional and social support: Facing a serious or life-limiting illness can sometimes lead to anxiety, depression, or other mental health issues. Palliative care can provide both emotional and social support, working to make this time not only physically comfortable but also emotionally safe.
We can also help you and your loved one navigate the complexities of the healthcare system, to better understand treatment options and make informed decisions about care.
The benefits of our palliative care
No one should have to leave behind the place they feel safe to receive personalised care: that's why we provide our palliative care services in the comfort of home. Here's what you can expect from the palliative care provided by the Private Care NZ team:
Well-trained and friendly caregivers
Sensitive, empathetic home-based care
A choice of service options to suit individual needs
Our carers will provide an extra layer of support when you need it most
Speak with us today to find out more about how we can help and support your loved one.