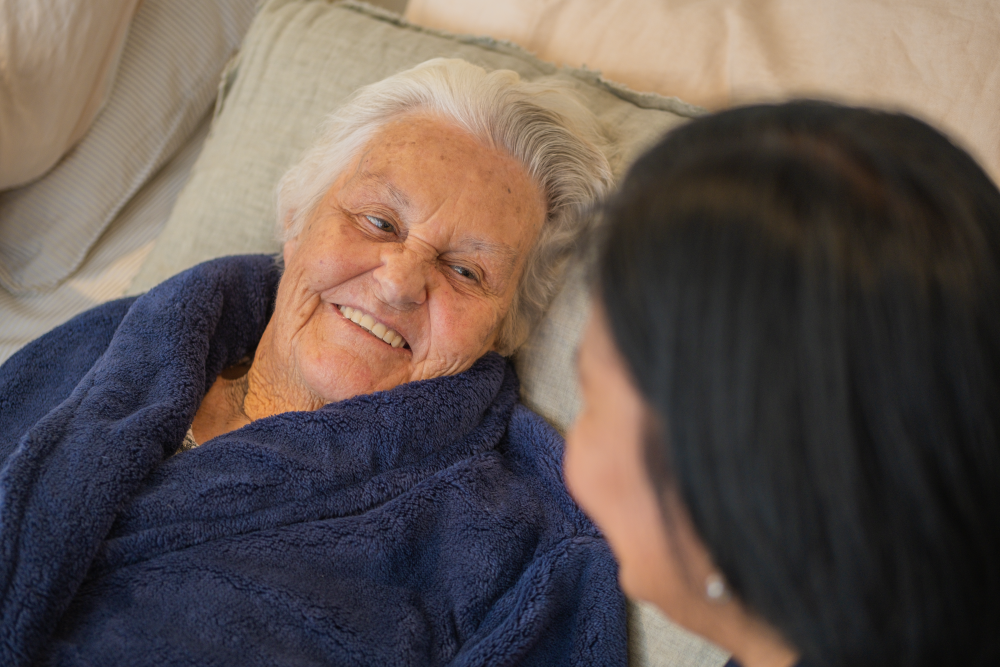 What is sleepover care?
Sleepover care is a type of home care service that provides overnight assistance and support for elderly individuals who require help during the night. This type of care is especially helpful for seniors who are prone to falls, have mobility issues, or require regular medication management throughout the night. Sleepover care is typically provided by a professional caregiver who stays and sleeps overnight in the home and is available to help several times during the night. If further assistance is required regularly during the night, we can also provide a caregiver for awake overnight care.
Our caregivers may assist with tasks like toileting, getting in and out of bed, repositioning, and monitoring vital signs. Sleepover care can also provide companionship and reassurance for clients who may experience anxiety or confusion during the night. This service gives seniors the choice to remain in the comfort and familiarity of their own home while receiving the support they need to maintain their independence and quality of life.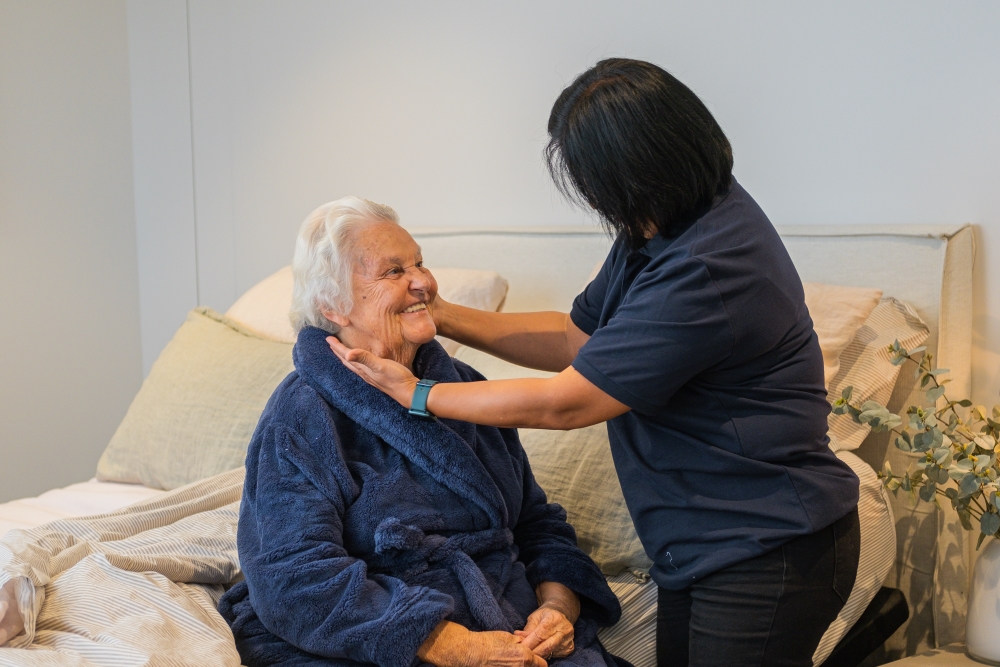 Types of overnight care
Sleepover or overnight care gives extra confidence, assistance, and support to those who would benefit from help or supervision during the night. There are different types of overnight care, depending on the level of assistance required and the specific needs of each individual.
One of the services we offer as part of our 24/7 in-home care is overnight care. This is where a team of caregivers provide round-the-clock support in an individual's own home and the carers remain awake during the evening for overnight care. This can be particularly beneficial for people who need assistance with daily living tasks like dressing, bathing, or toileting, and is a service offered by Private Care NZ. Another option is assisted living facilities, where individuals can live in a community with the benefit of day and night care and supervision.
For those with medical needs, like people recovering from surgery or managing a chronic illness, hospice facilities or hospitals may offer overnight care. These facilities provide medical care and monitoring throughout the night, so that any concerning changes in a person's condition can be addressed promptly.
Respite care is another form of support which can include overnight care. This kind of care provides a much needed break for primary caregivers who look after loved ones, so they can rest or take time to prioritise their own needs. Respite care can be particularly helpful for caregivers of those living with dementia, chronic illness, or disabilities. This is another service that Private Care NZ is able to provide for you or your loved ones.
Ultimately, the type of overnight or sleepover care needed will depend on a person's specific circumstances and needs, but there is a range of options available to suit a wide variety of personal requirements.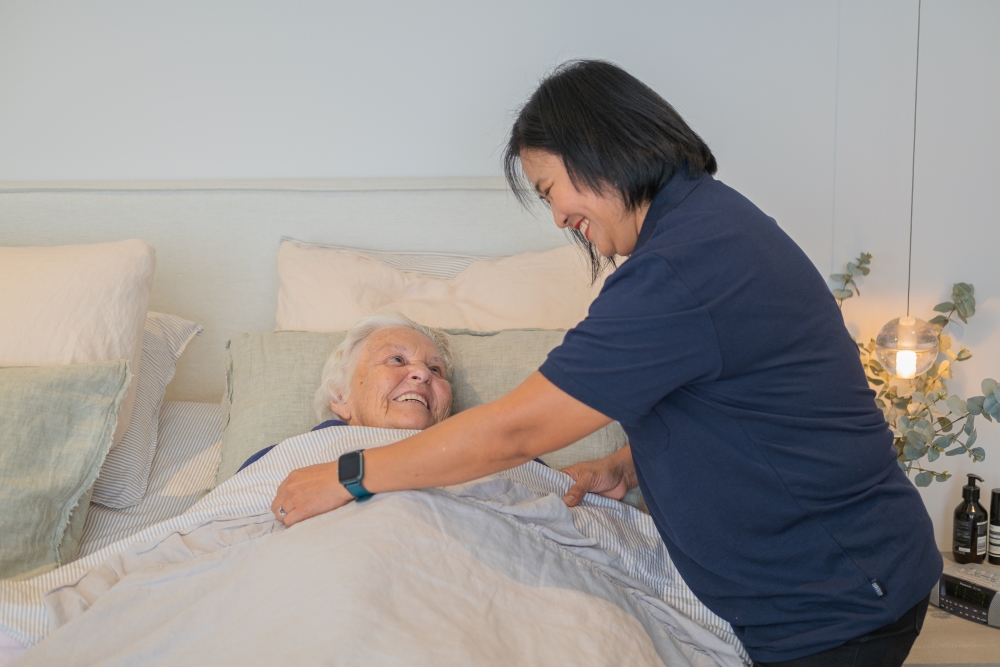 Cost of night care at home
The cost of night care at home will vary depending on many different factors, including level of care required, the qualification of the caregiver, and whether you require a carer for sleepover care or awake overnight care